About us
EUROSOFT S.R.L.leader in the projecting and construction of full range of machines for galvanized sheet, stainless steel and copper in heating, ventilation, air conditioning and suction – produces machines and systems for the production of round, rectangular ducts and stainless steel smoke flue tubing and plants for a very new kind of oval ducts.
Producing also machine's software.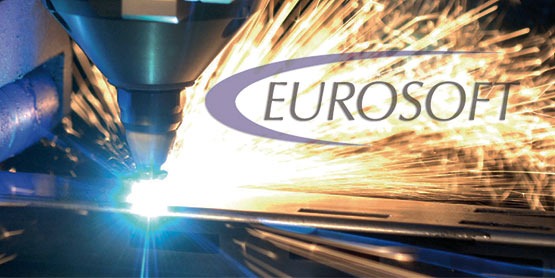 Why Eurosoft S.r.l.
Eurosoft Italia has a team of highly skilled professionist, who are adaptable and flexibles to any kind of request. We are able to follow all the stages of the project and give a complete assistance to our customers.
Technology

Development of cutting-edge processing methods, constant investment in technology and high accuracy at every stage of the production process, make EUROSOFT S.R.L the ideal partner for the success of your products.
Design

EUROSOFT S.R.L is specialize in the sheet metal processing machine design industry. We design software with which you can interface to the machine.
A pre-analisys is very important in our job. By doing it, we're able to find out and clarify opportunities and criticalnesses of the project before starting the designing itself.
Support

EUROSOFT S.R.L, thanks to decades of experience in the field of provision of machinery and equipment for sheet metal working, is able to provide valuable technical support.

One of our strong points is our post-sale service, which guarantees our customers any type of assistance they may need on our machines and the way they operaye.