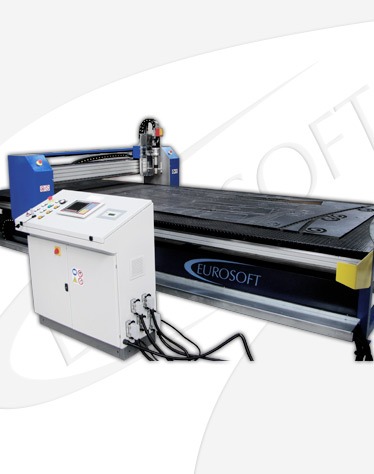 Cutting Plasma Plotter Hi Definition
Cutting Plasma Plotter operated by CNC 100 with 2 axis with linear and circular interpolation
Brushless ABB drivers and motors 750 W ;
Steel power loom externally varnished ;
Head device for use with marker
Working area mm 4000 x 1500 mm ;
Software BRAVO V.2.9 provided with rectangular and circular pieces, for insulation and chimneys stack .
Import/Export drawings by an external CAD ;
Plasma generator CEBORA High definition Model PROF 164 ;
Panel Pc with o.s. Windows Xpe.USB for load program by USB pen drive;
Working with thickness from 1 up to 20 mm
Automatic control height torch .
··
"Bravo" software with a library consisting of more than 120 articles parameterizable
· for se sectors of conditioning,,ventilation,insulation,flue,carpentry.
· Using the software on the machine also.
– Dimensions : L 4800 mm – W 2200 mm – H 1200 mm;
– Weight Kg. 2.000.
– Electrical connection: 380 Volt – 50 Hz 10 A for electric cabinet
63 A for plasma source
The machine needs an aspirator with filter with a capacity of
4000 m3 hours
Accessories.
Aspirator with filter 3000 mc/h
In order to improve the product Eurosoft reserves the right to make changes without notice.